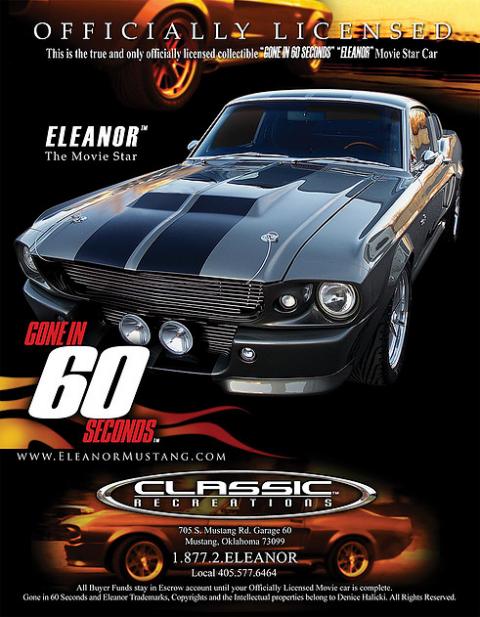 Classic Recreations - Poster
CLASSIC RECREATIONS – Classic Recreations is a high-end classic car restoration company specializing in reproductions of the movie-car "Eleanor" (Gone In 60-Seconds). Car enthusiasts from all over the globe seek the machines produced by the Oklahoma-originated company.  Its targeted high-end clientele needed high-end advertising tone and imagery designed to attract their attention.
We felt the call to form Red Sky after years in mainstream business. Seeing the need for cohesive tribal marketing, cultural graphics and knowing the beauty of our culture, we truly felt compelled to bring our expertise to tribal development. Through working with the casinos, tribal governments and small native-owned businesses, we've made a name for Red Sky in Indian Country.