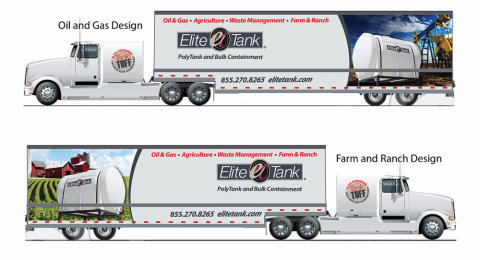 Elite Tank - Fleet Graphics
ELITE TANK – An established poly tank distributor needed brand presence increased in a highly competitive market servicing multiple industries such as oil and gas, waste management, and agriculture. Designing fleet graphics which turned their trucks into rolling brand billboards have turbo boosted public awareness of this company and its primary product.
We felt the call to form Red Sky after years in mainstream business. Seeing the need for cohesive tribal marketing, cultural graphics and knowing the beauty of our culture, we truly felt compelled to bring our expertise to tribal development. Through working with the casinos, tribal governments and small native-owned businesses, we've made a name for Red Sky in Indian Country.