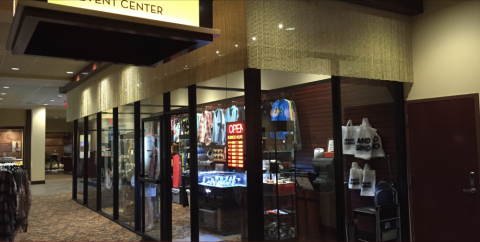 Kiosk - Grand Casino
KIOSK - Grand Casino had an existing merchandising space encased by metal frame glass walls which needed a finishing touch. Red Sky provided an initial visioneering rendering.  We created a look which made the location appear more coheasive in tone with the casino. This project included design, structural engineering, and construction services including installation. 
We felt the call to form Red Sky after years in mainstream business. Seeing the need for cohesive tribal marketing, cultural graphics and knowing the beauty of our culture, we truly felt compelled to bring our expertise to tribal development. Through working with the casinos, tribal governments and small native-owned businesses, we've made a name for Red Sky in Indian Country.