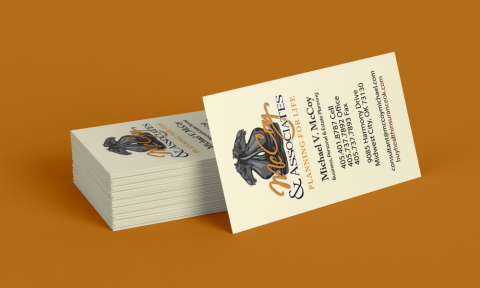 MCCOY & ASSOCIATES - Business Card
BUSINESS CARD - Red Sky is a one-stop shop for any of your design, brand & printing needs. We designed this logo and business card for our friend Mike McCoy, owner of McCoy & Associates in Midwest City. With Mike specializing in a wide array of life planning, insurance, and investment strategies, we wanted his card to be as custom and unique as his business is. The horse represents strength and the chess piece, strategy. We worked with our client to find the design that suits him best. What's yours?
We felt the call to form Red Sky after years in mainstream business. Seeing the need for cohesive tribal marketing, cultural graphics and knowing the beauty of our culture, we truly felt compelled to bring our expertise to tribal development. Through working with the casinos, tribal governments and small native-owned businesses, we've made a name for Red Sky in Indian Country.