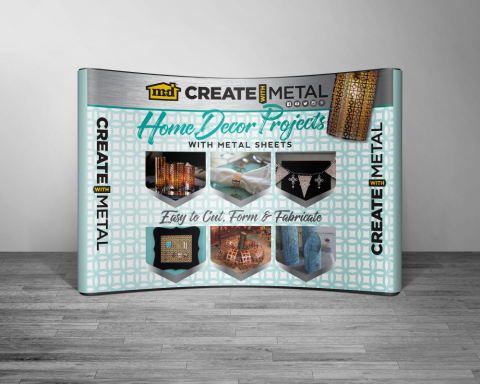 MD BUILDING PRODUCTS - TRADESHOW DISPLAY DESIGN/PRODUCTION
MD Building Products wanted a turnkey designed tradeshow display showcasing their 'Create with Metal' product line for an upcoming tradeshow. Red Sky delivered this full 8x10 design on time, complete with branding imagery, graphic work and key branding color/elements.
We felt the call to form Red Sky after years in mainstream business. Seeing the need for cohesive tribal marketing, cultural graphics and knowing the beauty of our culture, we truly felt compelled to bring our expertise to tribal development. Through working with the casinos, tribal governments and small native-owned businesses, we've made a name for Red Sky in Indian Country.