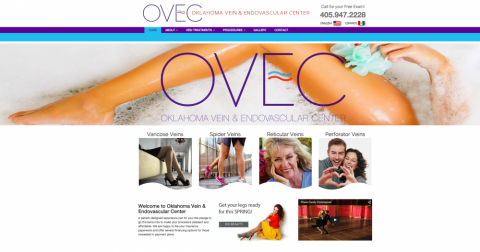 Oklahoma Vein & Endovascular Center
Oklahoma Vein & Endovascular Center - At OVEC, there's a patient-designed experience just for you! Pledging to go the extra mile to make your procedure pleasant and affordable, OVEC helps with insurance paperwork and offers several financing options for those interested in payment plans. This business called for clean, easy navigation and a sense of medical professionalism. 
We felt the call to form Red Sky after years in mainstream business. Seeing the need for cohesive tribal marketing, cultural graphics and knowing the beauty of our culture, we truly felt compelled to bring our expertise to tribal development. Through working with the casinos, tribal governments and small native-owned businesses, we've made a name for Red Sky in Indian Country.