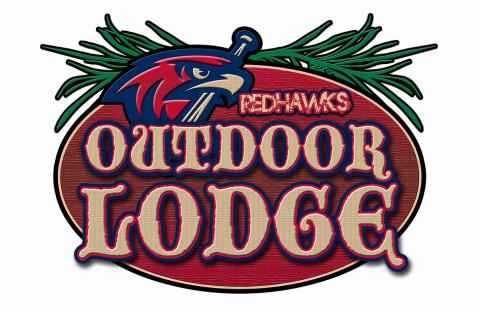 RedHawks Lodge - Logo
OKLAHOMA CITY REDHAWKS – The Oklahoma City RedHawks Triple-A Minor League baseball franchise, an affiliate of the MLB Texas Rangers (now aligned with the LA Dodgers), needed a branded area within the ballpark from which to serve hot drinks during the off-season's Snow Tubing event it held for several weeks each winter. "Ski-chalet" sort-of signage was produced to mark the spot in an outdoor seating/club area for eager…and frosty…tubers.
We felt the call to form Red Sky after years in mainstream business. Seeing the need for cohesive tribal marketing, cultural graphics and knowing the beauty of our culture, we truly felt compelled to bring our expertise to tribal development. Through working with the casinos, tribal governments and small native-owned businesses, we've made a name for Red Sky in Indian Country.