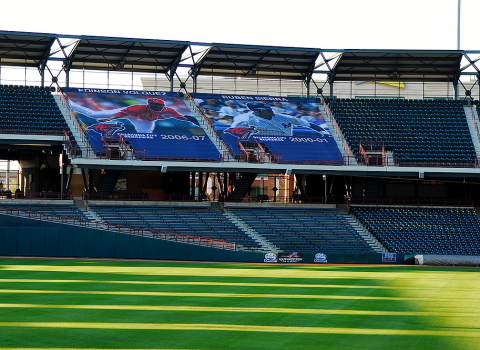 OKC RedHawks Section Super Graphics
OKLAHOMA CITY REDHAWKS - Not every game's a sell out and instead of having a section or two of empty seats staring at us, we developed section covers promoting AAA League RedHawks players who had gone on to "The Show".. MLB. Support your minor leagues!
We felt the call to form Red Sky after years in mainstream business. Seeing the need for cohesive tribal marketing, cultural graphics and knowing the beauty of our culture, we truly felt compelled to bring our expertise to tribal development. Through working with the casinos, tribal governments and small native-owned businesses, we've made a name for Red Sky in Indian Country.