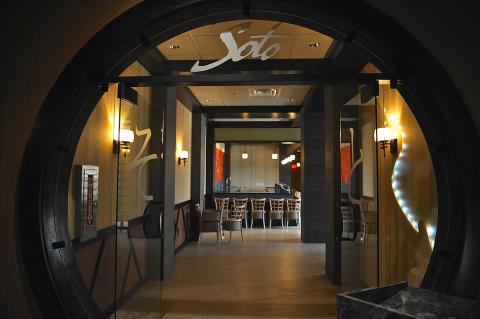 Soto Sushi Bar - Design & Build Out
SOTO SUSHI BAR - At Red Sky we have a twist... not only do we design logos and identity but if a project requires it we can coordinate market research, design menus, and even restaurants..oh..and we can effect the build-out too. Here is a project completed for the Grand Casino in Shawnee, OK.
We felt the call to form Red Sky after years in mainstream business. Seeing the need for cohesive tribal marketing, cultural graphics and knowing the beauty of our culture, we truly felt compelled to bring our expertise to tribal development. Through working with the casinos, tribal governments and small native-owned businesses, we've made a name for Red Sky in Indian Country.