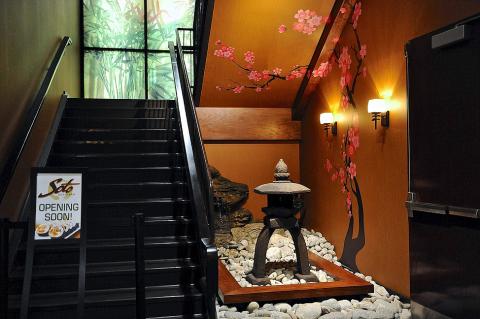 Soto Sushi Bar First Floor Entry
SOTO SUSHI BAR - The restaurant space had an obstacle to overcome. A primary entry made through a pre-existing utility stairwell. Two flights of stairs and you were at top tier sushi bar. We embraced the problem and made it a feature--adding a Japanese rock garden and wood veneer wall covering.
We felt the call to form Red Sky after years in mainstream business. Seeing the need for cohesive tribal marketing, cultural graphics and knowing the beauty of our culture, we truly felt compelled to bring our expertise to tribal development. Through working with the casinos, tribal governments and small native-owned businesses, we've made a name for Red Sky in Indian Country.