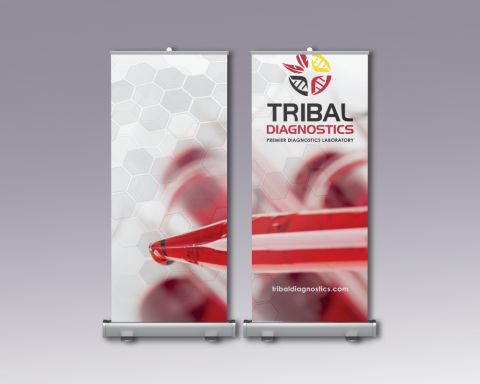 TRIBAL DIAGNOSTICS TRADESHOW DISPLAY
Tribal Diagnosics wanted to make a statement at their next tradeshow. We design/produced two pop-up displays, table throws, and tradeshow hand-outs for their upcoming show. Red Sky specialize in crafting a unique brand presence for every client that is sure to grab attention---in a good way! Here at Red Sky, we strive to develop turn-key solutions for everyone we partner with.
We felt the call to form Red Sky after years in mainstream business. Seeing the need for cohesive tribal marketing, cultural graphics and knowing the beauty of our culture, we truly felt compelled to bring our expertise to tribal development. Through working with the casinos, tribal governments and small native-owned businesses, we've made a name for Red Sky in Indian Country.